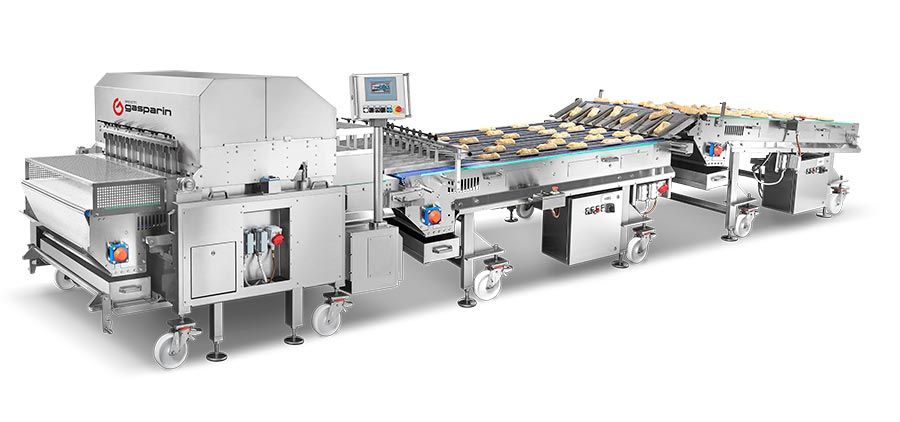 Industrial partial hinge/web cut slicer machine in multiple lines
Designed to be used in automatic lines and plants, this type of slicer is composed by a cutting head equipped with rotating disks suitable for obtaining the partial Hinge or Web cut on the products on more rows for industrial capacity productions.
Maximum flexibility and versatility in its use, the cutting head is fully adjustable and/or excludable where necessary for the passage of uncut products.
An innovative, angular design in stainless steel to reduce hygiene problems caused by contaminants and more resistant that offers a smooth and easy to clean surface.
DOWNLOAD THE TECHNICAL SHEET IN PDF FORMAT
---
For more information and to know our complete range of machines, contact us at our email address
This email address is being protected from spambots. You need JavaScript enabled to view it.

or call +39 0445 560065.