INDUSTRIAL LINES
Automatic lines and systems of Slicing and packaging for bakery products
---
Developed on specific needs and tailor-made for every different customer need, Brevetti Gasparin production Lines are designed for high performance and reliability in automatic and inline slicing and packaging of bakery products.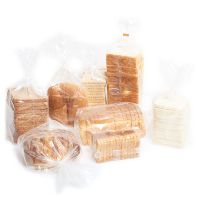 BREAD LOAF/TIN BREAD/ROUND BREAD
Automatic lines suitable for the automatic slicing and packaging of bread loaves, round loaves, tin bread and gluten-free bread. Packaging that can be carried out in a flow-pack or bagging machine for bagging in pre-formed bags.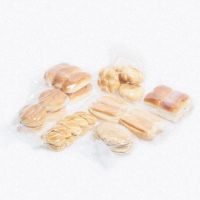 BUNS /FAST FOOD
Automatic slicing and packaging lines for buns, baguettes, bagels and bakery products used in fast food sector. The slicing of these products can be total or partial. Packaging can be flow-wrapping type, in bags or in Bulk-packer in order to ensure a complete range of solutions to meet different production needs.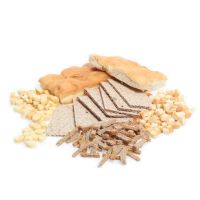 CROUTONS & FOCACCE
Dedicated automatic solutions for slicing round croutons, focaccia bread and knackenbrot crackers. The final product is obtained thanks to an in-line combination of several cutting heads throguh appropriate feeding system, guaranteeing precise and uniform thicknesses and final dimensions of the portions.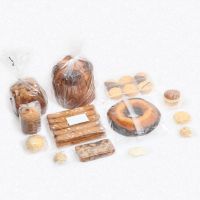 CONFECTIONERY PRODUCTS
Different are the solutions and automatic lines developed for confectionery products that mainly differ in slicing lines, packaging lines and in their combination for automatic process of slicing and packaging.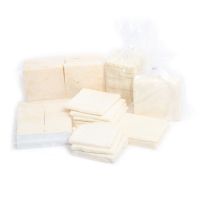 CRUSTLESS BREAD
Automatic crustless or "sandwich" bread slicing and packaging lines combine a decrusting machine, a slicer, and a packaging machine in line together with the appropriate feeding unit for a complete automatic system. Depending on the needs and specific requests of the customer, there are different configurations of the final cut and packaged product that can be obtained with this type of plant.
DECRUSTING, SLICING AND PACKAGING
Automatic decrusting, slicing, and packaging line for loaves of tin bread. In this configuration, the line permits the packaging of decrusted bread slices in standing position. Flexibility and versatility of the system allow slicing and packaging in different formats with products of various sizes.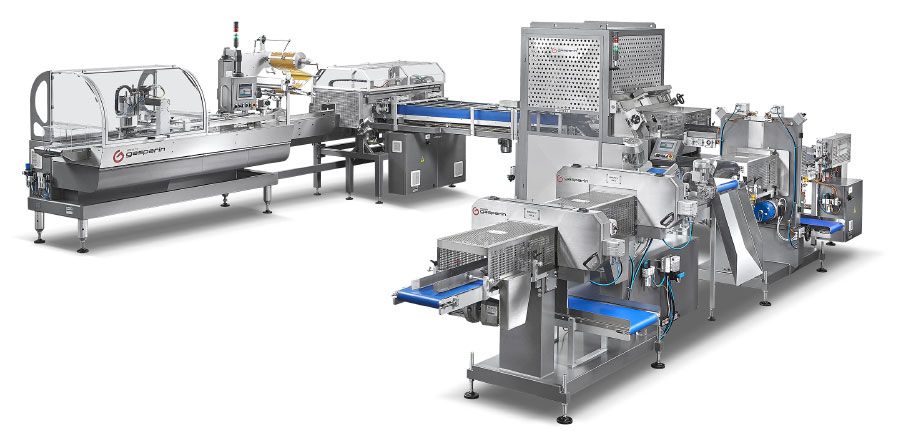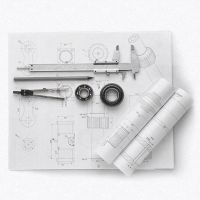 CUSTOM-MADE INDUSTRIAL LINES
Every Brevetti Gasparin machine, through a studied customization, can become "unique" as well as our industrial solutions designed and tailored according to your products. Our ability is to make our products unique for each customer by adapting them to their production needs.
WE DEVELOP SPECIAL PROJECTS AND MACHINES DESIGNED FOR SPECIFIC PRODUCTIONS.
"We realize special projects and machines designed for specific productions. In our philosophy the customer is always at the center, and this has led us to undertake a route, from the beginning, where the machine is manufactured on direct specifications and production needs, most of the time creating something completely unique and inimitable.
Our strength is to follow every single request from the beginning to understand the needs and design a tailor-made machine, developed specifically for production specifications. It is therefore essential to start from a proper study of the production process and the real operating conditions in which the machine will subsequently operate, to the ease of use and maintenance up to the learning times by the end user. "